Amazon Visa Rewards Card Now Compatible With Apple Pay
According to reports on Twitter, Reddit and MacRumors forums, Amazon's Visa Rewards card is now compatible with Apple Pay. Amazon reportedly enabled the feature today, moving quickly to bring the mobile payments service to consumers who were disappointed in Amazon for not supporting Apple Pay at launch.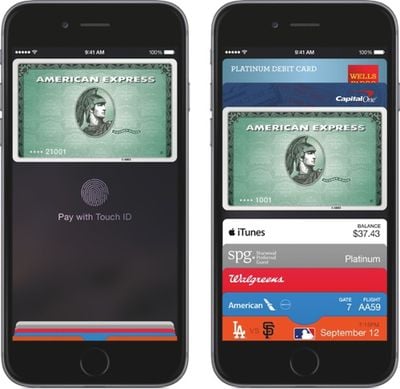 Apple Pay launched on Monday with support from a large number of credit card companies and banks. Among the launch partners were Chase, which is the issuing bank for the Amazon Visa Rewards card. Amazon reportedly was the only Chase consumer card not supporting Apple Pay, sparking rumors that the retailer was deliberately rebuffing Apple's mobile payment efforts for competitive reasons.
Hey, Amazon Chase Visa cards now work with Apple Pay, complete with Amazon logo on the card and all. That was fast. — Dave Rutledge (@_) October 24, 2014
Amazon
dispelled
these rumors by confirming it would enable Apple Pay soon, but few expected the rollout to happen so quickly. Customers with an Amazon Visa Rewards card should be able to add the credit card to Apple Pay with full support for mobile payments.