Apple to Continue Evaluating GT's Sapphire Production Progress, Looking for New Uses for Arizona Plant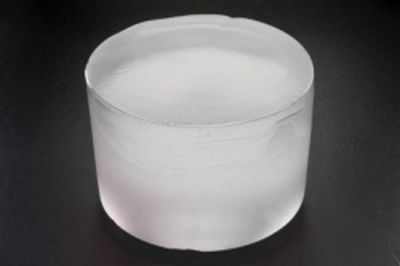 Earlier today, GT Advanced Technologies officially announced its settlement with Apple, which will see the two companies dissolving their partnership, ending their production agreement, and eliminating contractual ties that kept GT from selling its sapphire to other parties.
Under the agreement, GT Advanced will be selling off its remaining sapphire, along with 2,000 sapphire furnaces, with much of the proceeds going to Apple to repay the $439 million loan it provided to get the operation underway.
Apple has now commented on the settlement with GT Advanced, telling Re/code that GT's sapphire manufacturing process simply wasn't ready for production, and that a relationship in the future remains a possibility as the company's sapphire production techniques improve. GT will continue research work focused on creating sapphire boules over 165 kilograms.
Apple also says that it is going to look for other ways to use the Mesa, Arizona facility that it purchased for GT Advanced, which will be unused after GT fully shuts down operations at the end of December
"Apple put a lot of effort into an ambitious new sapphire manufacturing process with GTAT which is not ready for production. We're going to continue evaluating GTAT's progress on larger sapphire boule development, as well as consider other options for the facility. We remain committed to the city and we're going to work with Mesa and Maricopa County to help the GT Advanced employees who will be impacted by this find new jobs."
GT Advanced first filed for bankruptcy at the beginning of October, but the company was reportedly missing technical milestones as early as February, hinting at the trouble to come. While Apple was widely expected to use sapphire from GT Advanced for the iPhone 6 and 6 Plus displays, the company opted to stick with Corning's Gorilla Glass after it became apparent GT would not be able to produce sapphire of the quality that Apple required.
Approximately 650 employees at the Mesa, Arizona sapphire plant have already been laid off, and a limited number of employees will remain employed until the end of the year in order to help GT Advanced wind down production at the factory, finishing the sapphire boules that are currently growing and shutting down and cleaning furnaces for storage and sale.