Apple Reportedly Rolling Out New '3D-Like' Apple Logo Designs for Upcoming Products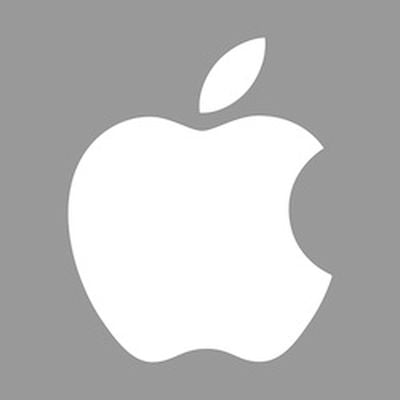 Apple may be enhancing the iconic look of its Apple logo on upcoming products, claims Digitimes in a report sourced from Taiwan-based supply chain insiders. While the site has a sketchy history with Apple rumors, it does sometimes offer accurate information and this is a rather specific and unique claim that could mark an interesting visual change for Apple's future products.
According to these anonymous sources, Apple has been developing new cutting and etching technology that will give the Apple logo a "3D-like" appearance.
Apple is also planning to upgrade the technologies used for printing its logo onto devices and will use laser cutting and unique embedded technologies to make the logo 3D-like and shine at the edges. All Apple's products will feature the new logo in 2015, starting with the next-generation iMac, the sources detailed.
Apple is actually expected to introduce the new iMac, which is presumably the machine the report refers to as the first with the new logo, at tomorrow's media event.
The site also claims Apple will unveil its new 12-inch Retina MacBook Air at tomorrow's event, but this is all but confirmed to be false, as a report from the very reliable Re/code noted earlier this week that the Retina MacBook Air will not be introduced at the event.
Apple will kick off its media event on Thursday at 10:00 AM Pacific Time. Apple is expected to unveil new iPads, new iMac models and the final details on OS X Yosemite. The possibility of a new Mac mini also was mentioned in one report earlier this year, but further details on this potential desktop refresh have been nonexistent.