Macworld/iWorld Goes on Hiatus, No 2015 Event Planned
IDG today announced plans to put its annual Macworld/iWorld Expo on hiatus, which means the San Francisco event planned for 2015 will no longer take place. Macworld/iWorld, held annually, has long been one of the major Mac-based trade shows, dating back to 1985.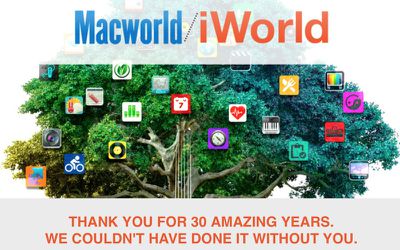 Macworld/iWorld will not take place in 2015 and the show is going on hiatus. The show saw a remarkable 30 year run that changed the technology industry, provided an important forum for Apple developers to bring new companies and products to market, delivered world class professional development to Apple product enthusiasts, and fostered the development of one of the most dynamic professional communities in the tech marketplace.
Though the shuttering of Macworld/iWorld comes as a surprise, the expo's popularity has been on the decline in recent years. Prior to 2009, Apple attended the event and used it to unveil new products, drawing thousands of attendees, but the company pulled out of the conference after 2009 and instead began hosting all of its own events.
Along with the Macworld/iWorld hiatus, Macworld also recently laid off several of its editorial staff members and shut down its print magazine. IDG's wording "hiatus" in the statement suggests that Macworld/iWorld could potentially return in the future, and the company still plans to hold its enterprise-focused MacIT event in 2015.