GT Seeks to Void 'Oppressive and Burdensome' Agreements With Apple, Outlines Sapphire Wind Down Process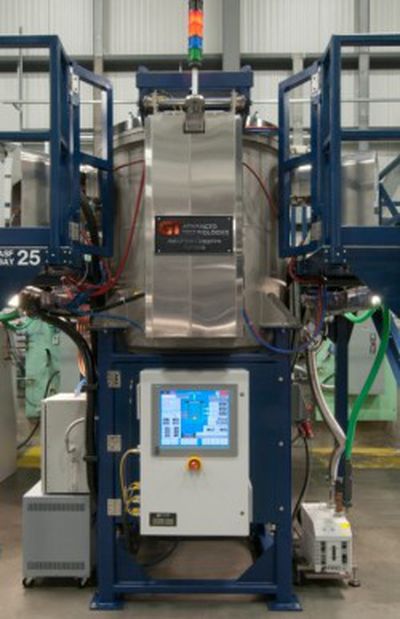 Yesterday, lawyers for Apple's bankrupt sapphire production partner GT Advanced Technologies notified the court that the company would be seeking to "wind down" operations at its sapphire production facilities in Arizona and Massachusetts, while also pursuing efforts to escape from contracts related to those operations.
In a pair of filings today, GT has followed through on those plans, with one filing asking for court approval to void its contracts related to the operation, calling the terms of its contracts with Apple "oppressive and burdensome."
As discussed in detail in the Supplemental First Day Declaration, the agreements imposed oppressive and burdensome terms and obligations on GTAT. The contracts and leases...provide no benefit to GTAT's estates, and GTAT's continued performance under the Agreements is no longer a viable business option. [...]

GTAT has determined that the Agreements are no longer necessary for GTAT's business operations. The Agreements also are not a source of potential value for GTAT's future operations, creditors, or interest holders and constitute an unnecessary drain on GTAT's resources.
GT believes it will be able to pursue further claims against Apple, but is unable to do so at this stage of the Chapter 11 bankruptcy proceedings, and so has asked that the agreements be voided while maintaining its right to pursue future claims against Apple related to the agreements.
GT's second filing addresses the wind down procedure for its sapphire production facilities, noting that sapphire boules currently being grown in furnaces are valued at roughly $20,000 each and take up to 30 days to grow, and thus it is in the interest of the company and its creditors to allow boules already being grown to be completed.
[M]erely "pulling the plug" is not a viable option given the significant value of GTAT's equipment at these facilities (most notably, the sapphire growing furnaces) as well as the significant value of the sapphire boules that are currently being grown in the furnaces (a process that can take up to 30 days). For these reasons, GTAT has developed the Wind Down Process, which will allow GTAT to wind down its sapphire manufacturing operations in as orderly a manner as possible while preserving the value of its assets.
The first stage of GT's Wind Down Process involves maintaining a crew of 75 employees to monitor ongoing sapphire growth and then remove the boules and prepare them for sale, a process expected to be completed by mid-November. The second stage, requiring 15 employees, involves the cleaning and decommissioning of the furnaces themselves to preserve their value. Finally, roughly 35 employees will be needed to "shut down and clean up" the Arizona facility, with final closure coming by December 31.
Overall, GT projects that 890 employees will lose their jobs with the shutdown, with the company seeking approval to spend approximately $65,000 in incentives to ensure certain qualified employees remain with the company during the wind down process.
Apple has not commented publicly on the matter beyond its initial statement expressing surprise at GT's bankruptcy filing and pledging to work to preserve jobs in the area.
(Image: GT sapphire furnace)