Foxconn has begun another large-scale hiring effort for its factories in Shenzhen and Zhengzhou in order to help out with iPhone 6 and iPhone 6 Plus production, reports Digitimes.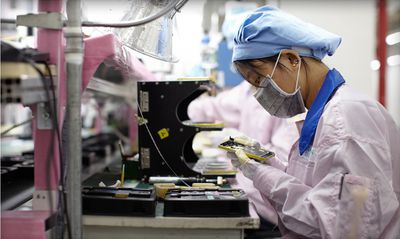 Because working on assembly lines is no longer as attractive as before for workers in China, Foxconn is having issues recruiting sufficient numbers of workers. The company has been hosting hiring events recently to maintain its manpower, the sources added.
The report notes that Apple's goal to launch its new handsets in 115 countries by the end of 2014 also pushed Foxconn to start another round of large-scale hiring. The company was previously said to be bringing on 100,000 new employees in June ahead of the iPhone 6 launch.
The iPhone 6 and iPhone 6 Plus went on sale in the first wave of countries on September 19 and saw expanded availability to more countries last Friday, September 26. Overall demand for the new devices has been greater than supply to this point, as Apple's Online Store still shows a 7-10 day shipping estimate for new iPhone 6 orders and a 3-4 week delay for new iPhone 6 Plus orders in the U.S.