Apple's Second Wave iPhone 6 and 6 Plus Launch Kicks Off With Online Availability in Several Additional Countries
Apple Online Stores around the world have begun accepting orders for the iPhone 6 and 6 Plus as part of a second wave launch that will see the devices become available in more than 20 additional countries.
The two devices are now available for order online in multiple different countries, and will become available in local retail stores in the morning. The iPhone 6 and 6 Plus are already on sale in stores in New Zealand, where it is just after 11:30 AM.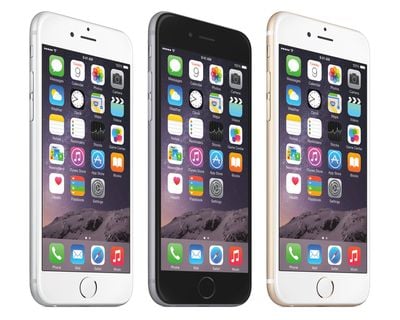 Second wave launch countries for the iPhone 6 and 6 Plus include Austria, Belgium, Denmark, Finland, Ireland, Isle of Man, Italy, Liechtenstein, Luxembourg, Netherlands, New Zealand, Norway, Portugal, Qatar, Russia, Saudi Arabia, Spain, Sweden, Switzerland, Taiwan, Turkey and United Arab Emirates.
Many countries where the iPhone 6 and 6 Plus are available for purchase online are displaying shipping estimates of five to seven days for both devices, for all colors, carriers, and capacities. In many cases, these shipping estimates are better than the shipping estimates for new orders placed in first wave launch countries, but estimates may change as available supply per country dwindles.
Initial iPhone 6 and 6 Plus sales in the United States, UK, Australia, Canada, France, Germany, Hong Kong, Puerto Rico, and Singapore topped 10 million during the first weekend that the devices were available for purchase, which Apple CEO Tim Cook said "exceeded expectations."
Apple has plans to bring the new iPhones to 115 countries by the end of 2014.