Tony Fadell, who formerly worked at Apple and is widely known as the "father" of the iPod, today commented on the recent discontinuation of the iPod Classic in an interview with Fast Company, saying that he's "sad to see it go."
"The iPod's been a huge part of my life for the last decade. The team that worked on the iPod poured literally everything into making it what it was." Eighteen months after launch, the iPod owned the portable media player category, and for the next decade, it continued to do so. "Products just don't come around like that often," laments Fadell. "The iPod was one-in-a-million."
Though he's sad to see the end of the iPod, Fadell notes that the product was "born to die," with employees speculating in 2003 or 2004 what would kill the device. "Even back then, at Apple," says Fadell, "we knew it was streaming. We called it the 'celestial jukebox in the sky.' And we have that now: music in the cloud."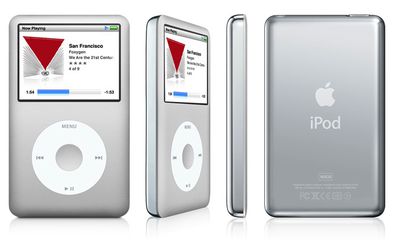 The final iPod classic was introduced in September of 2009, and rumors of a discontinuation of the product circulated for years before Apple retired the device in September of 2014. Following the announcements for the iPhone 6, 6 Plus, and the Apple Watch on September 9, Apple removed the iPod classic from its online store.
Apple's iPod sales have been dwindling for the last several years, and in January, Tim Cook noted that the iPod was a "declining business" for Apple. As of Q3 2014, the iPod made up just one percent of Apple's total revenue, being dwarfed many times over by the iPhone and iPad, both of which have adopted the iPod's music playing capabilities.