Apple Confirms Record-Breaking Four Million First Day Pre-Orders for the iPhone 6 and 6 Plus
Apple today
announced
that it has processed more than four million iPhone 6 and iPhone 6 Plus pre-orders in the first day of pre-launch sales in the select countries that started accepting orders on September 12. This figure doubles Apple's
previously announced record
of two million pre-order sales for the iPhone 5 in 2012.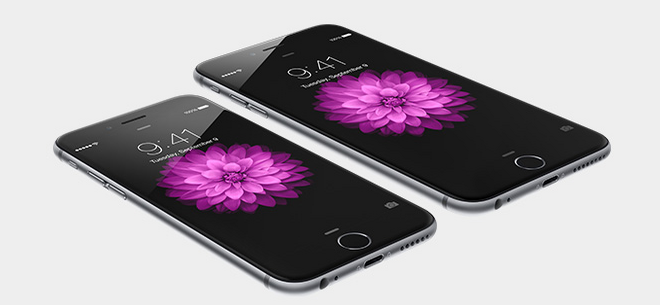 "iPhone 6 and iPhone 6 Plus are better in every way, and we are thrilled customers love them as much as we do," said Tim Cook, Apple's CEO. "Pre-orders for iPhone 6 and iPhone 6 Plus set a new record for Apple, and we can't wait to get our best iPhones yet into the hands of customers starting this Friday."
First-day demand was strong for the two iPhone 6 handsets with pre-orders pushing out availability of the phones to October. Ship times for the larger iPhone 6 Plus
began to slide
several hours after pre-ordering started on September 12, while supply of the iPhone 6 remained strong until mid-day.
After announcing the iPhone 6 and iPhone 6 Plus at its September press event, Apple will begin selling the two phones in its retail stores and through third-party retailers and carriers beginning Friday, September 19th in the US, Australia, Canada, France, Germany, Hong Kong, Japan, Puerto Rico, Singapore and the UK. The company will roll out the handset to more than 20 additional countries on September 26.