Foxconn Facing Display Shortages as it Struggles to Meet iPhone 6 and 6 Plus Demand
Apple's iPhone 6 and 6 Plus supplies may continue to be constrained as Foxconn reportedly is struggling to keep up with demand for the handsets, reports the Wall Street Journal. Unlike previous years that saw Foxconn handling the launch of one flagship handset, the manufacturer is now tasked with producing two iPhone models that are in high demand.
The Taiwan-based manufacturer, which has more than one million workers in China, is operating about 100 production lines around the clock in Zhengzhou. The challenge is to manufacture two complicated new iPhones on a large scale at the same time because Foxconn is the sole assembler of the 5.5-inch iPhone 6 Plus. It also makes the majority of the iPhone 6 that comes with a 4.7-inch display, the people said.
Foxconn reportedly has hired more than 200,000 workers at its Zhengzhou site to work on Apple's new iPhone. Even with this large labor force and daily output volumes of 140,000 iPhone 6 Plus units and 400,000 iPhone 6 units, the company is still not able to meet pre-order demand.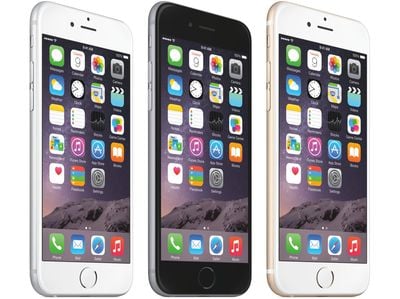 One issue reportedly facing the manufacturer is a shortage of 5.5-inch displays, which are still only at being produced at a 50-60 percent output rate, leading suppliers to reject almost half of the display units that come off the production line.
Apple has faced similar shortages with previous iPhone models and has been able to gradually ramp up supply to meet demand. Apple will begin selling its new iPhone 6 and iPhone 6 Plus starting Friday, September 19th in a handful of launch countries. A larger global rollout is planned the following week with sales beginning on September 26th.