Apple CEO Tim Cook: iPhone 6 and iPhone 6 Plus Will Trigger 'Mother of All Upgrades'
In an interview with the The Wall Street Journal following today's media event, Apple CEO Tim Cook stated that the company expects the launch of the iPhone 6 and iPhone 6 Plus to trigger "the mother of all upgrades" as consumers consider their next smartphone purchase. Cook also added that he expects Android users to look at switching to the iPhone, claiming that the phones are "appreciably better in every single way".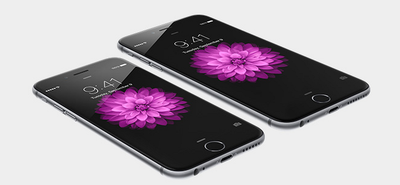 iPhone 6 (left) and iPhone 6 Plus (right)


The CEO also commented on the Apple Watch and the company's new Apple Pay mobile payments initiative:
Cook said Apple's efforts in payments were "classic Apple" in taking a complex problem and making it simple. "Yes, there is going to be some economic benefit, but from a customer point of view, it takes something that's way too hard and insecure and makes it so easy and fast."

Finally, Cook said the Apple Watch was the byproduct of deep thinking about every aspect of the product, and only possible because of collaboration among Apple's hardware, software and services teams. He believes that will differentiate Apple's smartwatch from other devices, which have recorded tepid sales.
Both the iPhone 6 and the iPhone 6 Plus will launch on September 19, with pre-orders starting this Friday, September 12. The iPhone 6 will be available in 16 GB, 64 GB, and 128 GB variants for $199, $299, and $399, while the iPhone 6 Plus will be available in the same storage capacities for $299, $399, and $499, respectively.