iWatch With Curved OLED Display to Include NFC for Mobile Payments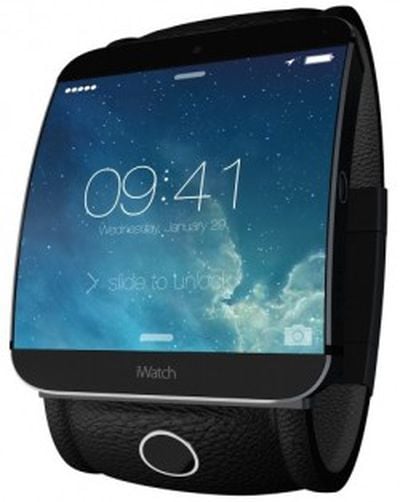 Apple's upcoming "iWatch", reportedly set to be unveiled at next Tuesday's media event, will include near field communications (NFC) technology, according to The Wall Street Journal. The technology, which has already been seen on a leaked iPhone 6 logic board, will likely be used to support a mobile payments initiative.
NFC wireless is central to Apple's plans to incorporate so-called tap-to-pay into its mobile devices, allowing users to pay for goods and services using credit cards stored with iTunes, people close to Apple said.
The report goes on to claim the iWatch will be available in two sizes and carry a curved OLED display. And as extensively rumored, the device will include a variety of health and fitness sensors.
The report also reiterates recent claims that while the iWatch will be unveiled next week, it will not begin shipping until somewhat later, perhaps not until early 2015.
People familiar with Apple's plans said it is unlikely that Apple will release the smartwatch this year, because the Cupertino, Calif., company is still working out engineering kinks in production. Earlier in the year, Apple had targeted a November release, these people said.

One person familiar with Apple's suppliers said there is "no way" that it will be able to ship the iWatch this year. However, Apple hasn't changed its timetable for component suppliers that are shipping parts as scheduled to Taiwan's Quanta Computer Inc., the proposed device's manufacturer.
Sources indicate Apple will accept pre-orders for the iWatch, but timing and pricing are unknown. A previous report from Re/code claimed Apple has been weighing pricing in the $400 range, although some models would be cheaper.
(Image: iWatch concept from ifyoucouldseethefuture.com)