Apple Said to Be Working with Intelligent Energy on Fuel Cell Technology for Portable Devices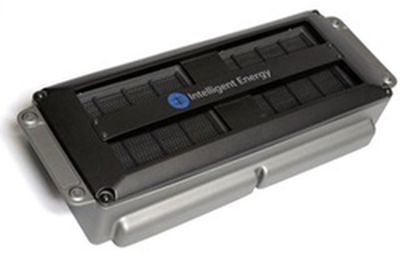 Fuel cell firm Intelligent Energy may be partnering with Apple to introduce fuel cell technology into future MacBooks and other mobile devices claims a report in The Daily Mail. While the tabloid does not have a strong rumor track record, fuel cells have long been discussed as a possible energy source for portable electronics and there are a few interesting pieces of information linked to the report.
Intelligent Energy recently revealed it purchased patents for mobile fuel cell technology from Eveready in association with a major international electronics company. Though the partner company is not revealed in any public filings, the Daily Mail's sources claim the mystery company is Apple.
Intelligent Energy revealed upon floating that it bought a bundle of patents in tandem with a major 'international electronics company'.

It has kept the identity of its partner a closely-guarded secret. But a source, who has knowledge of the partnership, confirmed that Apple is the big name working with the Loughborough-based firm.
Intelligent Energy already has ties to Apple, hiring former Apple executive Joe O'Sullivan to serve as its Chief Operating Officer in late 2011. O'Sullivan spent 15 years in operations at Apple, and managed the introduction of the original iMac.
Apple is no stranger to fuel cell technology, filing a pair of patents in 2010 and 2011 that describe the use of the technology in portable computing devices. The Cupertino company also uses fuel cells on a large scale to help power its corporate headquarters and its Maiden, North Carolina data center.