Apple, Coca-Cola and other high-profile companies across various sectors have agreed to participate in SupplierPay, a new White House initiative designed to accelerate payments for smaller firms in the company's supply chain. President Barack Obama is expected to announce the program and early adopters later today, reports the Wall Street Journal.
The program will "strengthen small businesses by increasing their working capital, so they can grow their businesses and hire more workers," the White House said in a statement.
SupplierPay is the private sector counterpart of the government's existing QuickPay program that pays small business contractors before larger ones. Under QuickPay, businesses typically receive payment within two weeks of a completed project or service.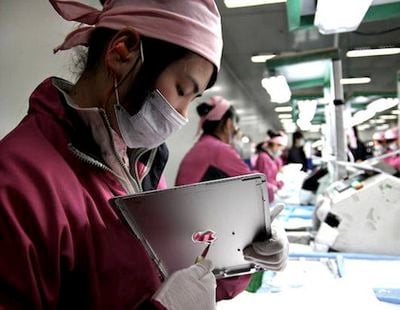 Apple in recent years has focused on supply chain issues, working to curb excessive overtime, underage workers and harsh working conditions in its supplier factories. The Cupertino company requires its suppliers to meet a code of conduct, routinely monitors its contract manufacturers for compliance with these fair labor practices and issues an annual Supplier Responsibility report to document its progress.
Update 5:00 PM PT: Following a meeting with President Obama, Apple Senior Vice President of Operations Jeff Williams gave a statement noting that Apple spent more than $3 billion with over 7,000 suppliers running small businesses in 2013 using SupplierPay.
Companies involved with the SupplierPay project included Metal Impact, a company that manufactures the Mac Pro's enclosure. The Mac Pro has been highlighted by Apple as a product line assembled in the United States.