Report Claims iPhone 6 Will Feature New Dynamic Haptic Feedback Technology
Apple's iPhone 6 will feature a new haptic feedback technology when it ships later this year, claims Chinese mobile phone information site Laoyaoba (Google Translate, via GforGames).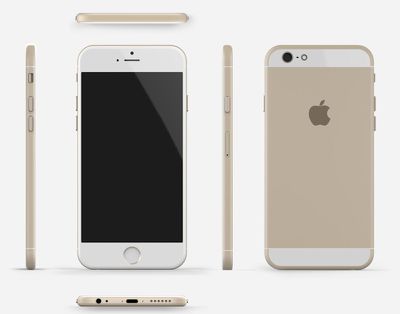 Citing inside sources, the report claims that Apple will ship the iPhone 6 with a tactile feedback linear motor, which can allow the user to feel subtle vibrations depending on different app scenarios and even on specific areas of the touch screen. The report also notes that this new haptic feedback motor will cost twice or three times as much as the $0.60 vibration motor found in the iPhone 5s.
Apple has expressed interest in haptic technology in the past, filing a patent on the subject in 2009. That patent discussed the idea of allowing users to "feel out" the different elements on a web page with haptic feedback, noting that the lack of such a technology was a disadvantage for the iPhone's multi-touch screen.
The iPhone 6 is expected to launch in September in two sizes of 4.7-inches and 5.5-inches. Aside from a larger display, the device is also expected to include a faster quad-core 64-bit A8 processor, and a thinner design with curved edges like that of the fifth-generation iPod touch. Both iPhone 6 models are also expected to receive an improved camera, which will come in the form of optical image stabilization for the 5.5-inch model and a new lens module for the smaller 4.7-inch phone.