Skybox Can Predict iPhone Launch Using Satellite Imagery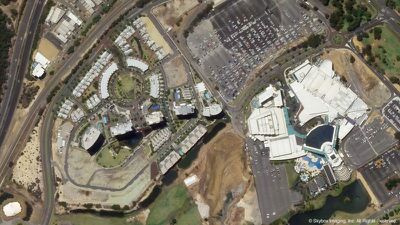 The Wall Street Journal profiles one of Google's recent acquisitions which has implications on mapping, competitive intelligence and even privacy. Skybox Imaging is an intelligence company that by the year 2018 will be able to take satellite imaging to the next level:
By the time its entire fleet of 24 satellites has launched in 2018, Skybox will be imaging the entire Earth at a resolution sufficient to capture, for example, real-time video of cars driving down the highway. And it will be doing it three times a day.
The ability to take such frequent imaging will certainly aid Google's Maps product, but it also opens up a market for competitive intelligence. Skybox says they are already looking at Foxconn every week and are able to pinpoint the next iPhone release based on the density of trucks outside their manufacturing facilities.
Google plans on initially using the technology to improve their Maps product, potentially providing more up-to-date satellite images, but Skybox executives have long term plans for offering their data to outside developers for a fee.