Longtime Apple supplier Foxconn is said to be in talks with Japanese display manufacturer Sharp to utilize the firm's technology in order to start producing displays for the iPhone and the iPad, reports Taiwan's United Daily News (Google Translate, via GforGames).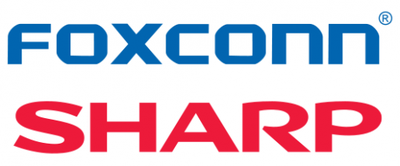 While Foxconn has long been the primary assembler for Apple's devices, a further collaboration with Sharp would mean that the company could begin to secure display orders for the iPhone and iPad, perhaps reducing Apple's reliance on rival Samsung as a primary display supplier. An enhanced collaboration would also help further speed and streamline the development and adaption of new technologies into Apple's products.
Foxconn and Sharp announced in 2012 that they had entered a strategic partnership to advance LCD technology and even opened an iPhone display plant in Chengdu, China. It was also rumored that Foxconn would attempt to secure a 10 percent stake in the Japanese display maker, however those plans were dropped shortly thereafter.
Currently, Apple's displays are made by LG, Japan Display, Sharp, and Samsung. Notably, Samsung was said to be Apple's top iPad display supplier in Q1 2014, with the company turning to the Korean manufacturer last October to produce displays for the Retina iPad mini as Sharp and LG struggled with low yields.