Dr. Dre's Perfectionist Tendencies Spark Comparisons to Steve Jobs
Dr. Dre, aka Andre Young, who will join Apple following the finalization of its acquisition of Beats Electronics, has been profiled by The Wall Street Journal in a piece that gives a look at his work philosophy, his character, and the role he will play at Apple.
An accomplished rapper, the co-founder of Death Row Records, and co-founder of Beats Electronics, Dre is expected to bring not only his music expertise to Apple, but also the "cool" factor that's made Beats hardware so popular with the younger generation.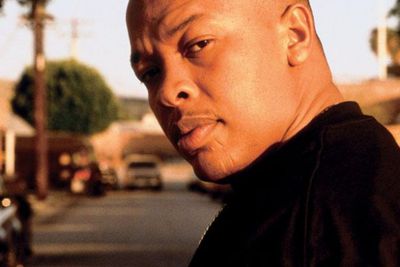 The music mogul is said to have a "perfectionist impulse," a penchant for being short with words, and a disregard for artificial deadlines, which could cause friction at Apple. "I'm not feeling that," he'll say when he doesn't like an idea presented to him. The Wall Street Journal compares his attitude to that of Steve Jobs.
Dr. Dre's perfectionist impulse, coupled with his disregard for artificial deadlines, have meant that "he doesn't put out a lot of material," despite being a workaholic, said Paul Rosenberg, a lawyer and manager of one of Dr. Dre's protégés, rapper Eminem.

That could portend friction at his new employer, Apple, which agreed to buy Beats for $3 billion last month. But like Dr. Dre, Apple has also boasted about not doing market research. The company's late founder, Steve Jobs, made no secret of his belief that consumers don't really know what they want until someone else shows it to them. Colleagues predict that at Apple Dr. Dre could also cede some decision-making power and become more accommodating.
Dre, who is joining the company along with Jimmy Iovine, will not have a specific title at Apple. As noted by Iovine, the duo will be known as just "Jimmy and Dre" on campus, but according to Tim Cook, Dre will work with both the hardware and music divisions, being supervised by Phil Schiller and Eddy Cue.