Apple to Provide Live Video of WWDC 2014 Keynote on Apple TV
Ahead of today's keynote at Apple's
Worldwide Developers Conference
(WWDC), the company has once again made its "Apple Events" channel available on the Apple TV, signaling that it will streaming live video of the event on the device.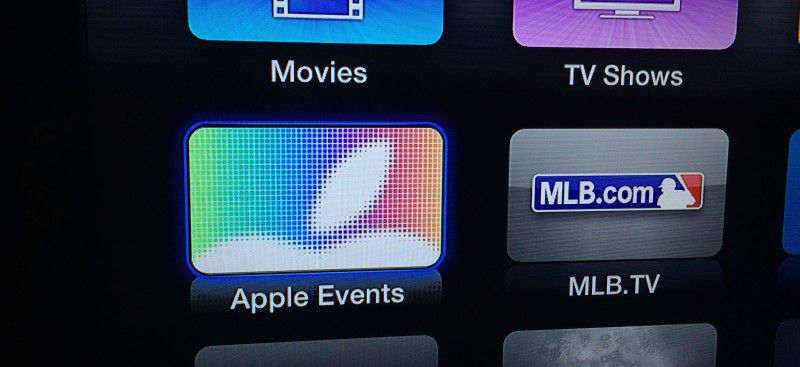 (Image credit: MacStories)
Apple will also be
streaming the event live
on its website, as users will need Safari on Mac/iOS or QuickTime 7 on Windows in order to watch the stream.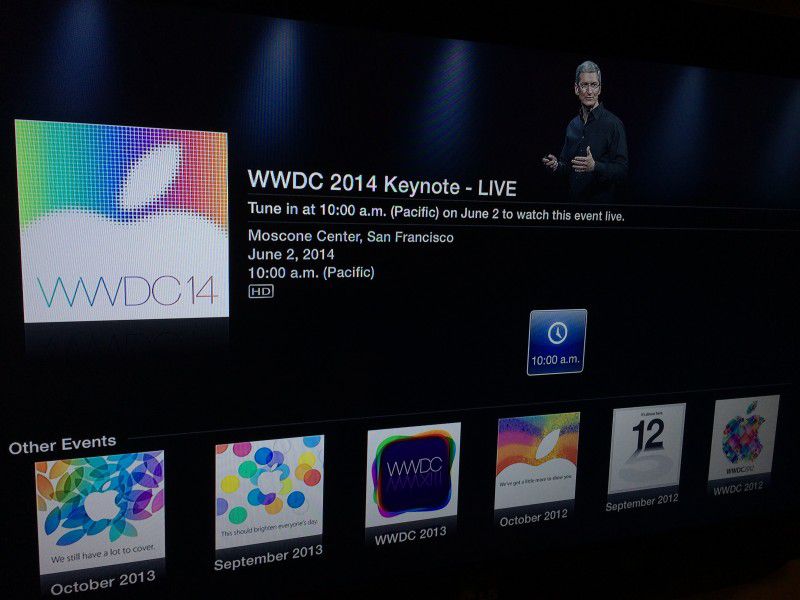 (Image credit: MacStories)
New products likely to be revealed at the keynote include
iOS 8
,
OS X 10.10
, a
home automation platform
, and potential new hardware. Apple is also said to be
unveiling
more plans for its iBeacon technology.
Apple's keynote kicks off at 10:00 AM Pacific Tine, and
MacRumors
will also be providing a live blog, live tweets via the
MacRumorsLive Twitter account
, and a spoiler free page for those who want to watch the full keynote at a later time.