Apple Playing 'Catch Up' With Beats Acquisition as Music Labels Push for Subscription Services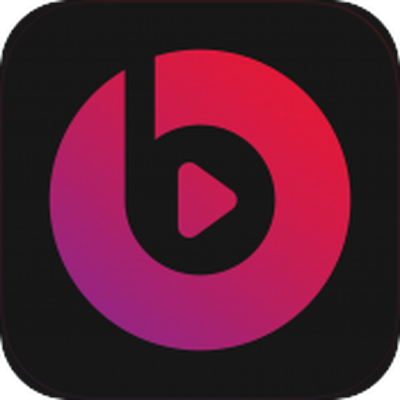 Over the course of the last several years, streaming music services like Spotify, Rdio, Pandora, and Beats Music have been growing in popularity, usurping traditional music downloads as consumers' listening method of choice. Despite the shift in user preference, Apple has been slow to adapt, attempting to stick to its download model even as its iTunes music sales have declined.
According to a new report from The Wall Street Journal music labels had been urging Apple to get into the subscription music business long before the company decided to enter negotiations to purchase Beats Electronics, and with it, the Beats Music streaming service.
Record executives have been "lobbying Apple for months" to design a subscription streaming service that would introduce the streaming music business model to a wider array of consumers, but Apple has been reluctant to create such a service, instead focusing on download-centric ideas such as exclusive iTunes album releases.
Back in December, Beyoncé launched an iTunes exclusive album and Apple hoped to negotiate with record labels to secure additional exclusive releases to boost iTunes music sales. Record labels didn't believe that strategy would do enough to bolster flagging sales, and instead presented Apple with ideas like prompting users to subscribe to a music service over purchasing a music album.
Apple, on the other hand, had pitched more download-centric ideas in recent months, according to people familiar with the matter. One such suggestion was that record companies release all new albums exclusively on iTunes in album-only format for a window of time to drive album sales, before releasing the singles separately and making them available on streaming services. But labels countered that such a strategy--employed successfully by Beyoncé last year--wouldn't work across the board.
Declining music sales have become a significant issue for Apple, to the point where the company has been forced to consider an entire overhaul of iTunes, introducing not only a streaming music service, but also an Android version of the iTunes store. Music downloads declined approximately 13.3 percent in the first quarter of 2014 compared to the first quarter of 2013.
Apple did launch iTunes Radio back in September of 2013, providing a station-based streaming music service similar to Pandora, but this was seen as a "baby step" aimed at bolstering sales of Apple devices rather than a dedicated entry into the streaming music market.
With the purchase of Beats Music, Apple is potentially signaling its readiness to adapt to the music industry's shift towards streaming services and its readiness to bring music streaming to the mainstream. While Spotify and other streaming services are relatively small, Apple's massive iTunes customer base gives it the potential to introduce streaming music to a huge number of users.
Toward that end, Jon Maples argues that an acquisition of Beats would give Apple an easy entry into the true subscription music streaming market without necessarily diluting iTunes.
While music purchases may be falling, it's still a big business for Apple. So instead of creating another option in iTunes that would potentially cannibalize download sales, why not just buy a service and keep it separate? Streaming blows up: Apple wins. Streaming doesn't pan out, well, they still have the iTunes store chugging along.
With Apple having 800 million iTunes accounts to leverage, most with credit cards on file, the company can streamline and promote the Beats experience while still leaving its iTunes download service intact. And as Maples notes, Beats' headphone business is currently highly profitable, which means Apple's $3.2 billion purchase of Beats (Apple's largest acquisition ever by far) could pay for itself in a relatively short period of time and actually provide Apple with a low-cost entry into subscription music services on the side.