Physical Mockup Appears to Show Larger 5.5-Inch iPhone 6 in Hand
Yesterday, several images surfaced on Chinese site Feng [Google Translate, via Nowhereelse.fr] showing a physical mockup of what was said to be Apple's upcoming iPhone 6. The mockup appears to be based on design drawings shared by Japanese magazine MacFan last month.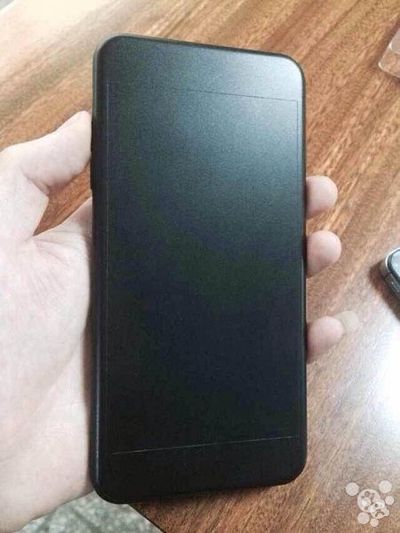 Most of the reports covering the images have indicated that the mockup appears to represent the rumored 4.7-inch iPhone 6, but we believe this mockup is actually of the even larger model that has been reported as having a display in the range of 5.5-5.7 inches. Among the evidence pointing to this being the larger version:
- Protruding rear camera: In the design drawings, only the larger model is depicted with a protruding rear camera similar to that seen on the current iPod touch. The drawings show the larger iPhone 6 as slightly thinner than its smaller sibling, necessitating a slight protrusion to accommodate the camera module.


- Display to device height ratio: The design drawings show that the larger 5.5-5.7 inch iPhone 6's display is approximately 80 percent of the height of the device, while the 4.7-inch model's display is around 75 percent of the device height. The photos of the mockup show lines delineating the display edges as putting the ratio closer to the 80 percent figure seen on the larger model.
- Size in hand: Hand size obviously varies significantly from person to person, making comparisons difficult, but the physical mockup simply looks very large in the hand. According to the design drawings, the 4.7-inch iPhone 6 is just 13 mm taller and 7.5 mm wider than the iPhone 5s, but the mockup looks more like the larger iPhone 6 design, which is an additional 20 mm taller and 11 mm wider.


Most of the recent attention has been on the smaller 4.7-inch version of the iPhone 6, as that is expected to debut first around the September timeframe. Multiple reports have indicated that the even larger version will likely arrive several months later.