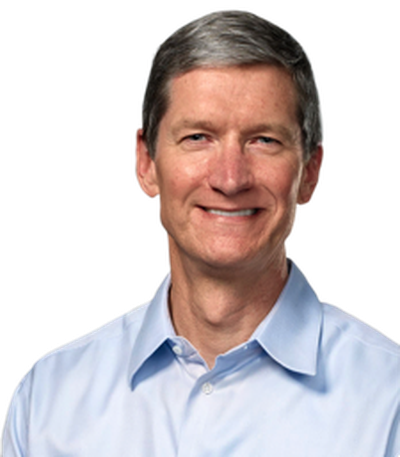 In an interview with The Wall Street Journal following the release of Apple's financial results for the most recent quarter, CEO Tim Cook stated that the company's stock was "undervalued" and that the expansion of the share buyback program "shows how much confidence [Apple] has in the future of the company."
Apple announced an increase of its capital return program to $130 billion, from an announced $100 billion last year, with the company expecting to complete the program by the end of 2015. Apple will take on additional debt both domestically and internationally to finance the program.
The company will also institute a 7-for-1 stock split in June, with shareholders of record on June 2 receiving an additional six shares of stock for each share they own on June 9, and a dramatic reduction in the price of each share to match. Apple CEO Tim Cook said that the company was undertaking the split to make it easier for all potential shareholders to afford to invest in the company.
Apple's board approved an 8% increase in the company's quarterly cash dividend, up to $3.29 from $3.05, and Cook said the company anticipates annual increases in the dividend going forward.