Apple Mulled Acquisition Offer for Square, but Deal Looks Unlikely for Now
With a goal to overhaul the online payments industry and a new revolving credit facility worth $200 million, analysts and technology pundits are wondering where Square is headed next. At least one theory proposed by Re/code explores the possibility of an Apple acquisition.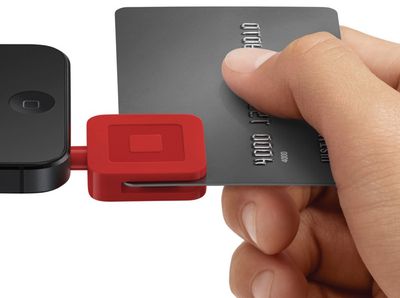 Both Apple and Google have been rumored to be in talks with Square in the past year about a possible acquisition, but no firm offers have been made. Square is not actively trying to sell the company, but insider sources claims it would entertain a premium offer, unless it was from Google.
Either way, a sale to Google would disappoint [founder and CEO Jack] Dorsey, according to multiple people familiar with his thinking. For one, he was reportedly put off by Google after being involved in acquisition talks between his former company, Twitter, and the search giant. He also believes, sources said, that his company's design aesthetic and values match up much more closely with Apple than Google.
Square has close ties to Apple, with its hardware chief Jesse Dorogusker leaving his position as director of engineering for iPod, iPhone and iPad accessories at Apple to join the mobile payments startup.
A Square acquisition would be beneficial for both Apple and Square, claims Re/code. Square's future would be secured by Apple's cash reserves and its favorable position in retail, while Apple would be able to use Square's payment expertise to jumpstart any plans it has for a mobile payment system. Apple, though, may be ready to enable online purchases via an iPhone, but it likely is not ready for the robust offline system offered by Square.
But Apple's entrance into mobile payments is much more likely to start with services that use its iPhones to help make online purchases easier to consummate rather than moving into offline payments, industry sources say. Square wouldn't be of much help in that regard. As such, Apple has soured on the idea of making an acquisition offer to Square for now, according to sources familiar with the company's thinking.
Apple may be developing a mobile payment service that would allow consumers to pay for physical goods using information stored in their iTunes accounts. The company is thought to have moved Jennifer Bailey from her position in Apple's online stores to a new role that places her in charge of building a payment service for the company.
Apple already has the underpinnings of such a payment system with the millions of credit cards stored in customers' iTunes accounts and its Passbook digital wallet app. CEO Tim Cook hinted at the possibility of mobile payments during a recent earning conference call, saying there is "a big opportunity on the platform."