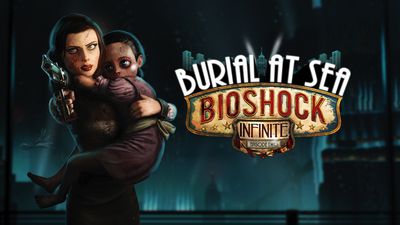 The latest expansion pack to BioShock Infinite has launched simultaneously on the Mac and PC. Burial at Sea - Episode 2 is the third and final add-on pack for BioShock Infinite and is included in the season pass for that game.
It is available on the Mac for $15 on Steam and Aspyr's GameAgent.com store, and will be added to the Mac App Store later this week. BioShock Infinite ($30) is required to play the expansion packs, with the three-episode season pass available for $20.
Set immediately after the conclusion of BioShock Infinite: Burial at Sea – Episode One, this concluding episode puts you in the role of Elizabeth as she journeys through Rapture in an effort to rescue the little sister she abandoned. Developed by Irrational Games, the studio behind the original BioShock and BioShock Infinite, this continuation of the Burial at Sea saga features parts of Rapture you've never seen before, built almost entirely from scratch in the BioShock Infinite engine. Explore the city and engage in a story that involves nearly every major character from the original BioShock and BioShock Infinite. Experience modified stealth-oriented gameplay that brings you new weapons and plasmids, as well as some old favorites.

BioShock Infinite: Burial at Sea – Episode Two is the last of three BioShock Infinite add-on packs and it concludes the storyline of BioShock Infinite and Burial at Sea. This pack is included in the BioShock Infinite Season Pass and will contain new Achievements.
BioShock Infinite, its related expansion packs, and BioShock 1 and 2 are available on Steam, GameAgent.com and the Mac App Store.