Ashton Kutcher's 'Jobs' Biopic Now Available to Stream on Netflix [Updated]
Steve Jobs biopic, "Jobs", is now available on Netflix's streaming service for U.S. customers. Directed by Joshua Michael Stern and starring Ashton Kutcher as the Apple co-founder, the film is free for U.S. customers who subscribe to Netflix's $7.99 monthly unlimited streaming plan.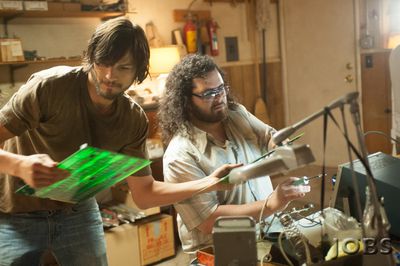 Originally released in August 2013, the independent film received mixed reviews with many critics saying the movie focused too much on Apple and not enough on the character of Jobs, providing only a "skin-deep portrait" of the complex figure who lead Apple to greatness. It earned a 27% approval rating among critics and a 41% audience approval rating on movie review site Rotten Tomatoes.
"Jobs" also can be purchased via iTunes for $19.99 in high definition or $14.99 in standard definition. A 24-hour rental option is available for $4.99 (HD) or $3.99 (SD).
Update 1:10 PM: "Jobs" is no longer available for streaming on Netflix. It is unclear why the film was removed from the site and if the unavailability is only temporary.


Update March 26, 11:52 AM: "Jobs" is once again available for streaming.