Apple Readying Fix for Issues with Touch ID Fading
Apple is preparing an update that will improve performance of the Touch ID sensor on its iPhone 5s handset, claims AppleInsider. Apple has tapped its AuthenTec team to eliminate "fade", a term coined to describe the increasingly erratic performance of the fingerprint sensor that is experienced by some iPhone 5s owners.
After launching iPhone 5s last fall, Apple has continued to work with the original AuthenTec team to improve its recognition software and will release an update relatively soon, the source confidently reported. However, AppleInsider could not verify whether the update will ship as part of iOS 7.1, which is expected to drop in mid-March.
Issues with Touch ID surfaced shortly after the iPhone 5s was introduced, with owners reporting an increasing number of failed scans shortly after they enter their fingerprints. Deleting and rescanning a fingerprint only temporarily fixes the issue.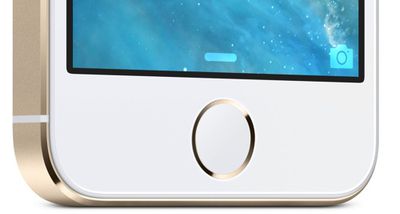 iPhone 5s owners have devised creative homemade fixes that include scanning the same fingerprint five times and overtraining the sensor for improved accuracy, but these are workarounds that don't address the underlying problem.
Apple introduced Touch ID in the iPhone 5s and promoted the technology in an ad campaign that appeared in The New Yorker, Sports Illustrated and other print newspapers and magazines. Apple obtained the fingerprint scanning technology when it acquired AuthenTec in 2012.