Steve Jobs had a desire to launch an OS X-compatible Sony VAIO, according to a new blog post from longtime Japanese freelance writer Nobuyuki Hayashi (via The Verge). The account comes from a 2011 interview with former Sony president Kunitake Ando, who stated Jobs and another Apple executive presented him with a VAIO running OS X during a winter golf tournament in Hawaii.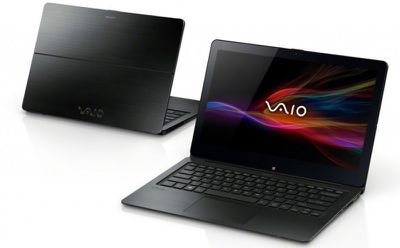 Most of Sony's executives spends their winter vacation in Hawaii and play golf after celebrating new year. In one of those new year golf competitions back in 2001, "Steve Jobs and another Apple executive were waiting for us at the end of golf course holding VAIO running Mac OS" recalls Ando.
Upon his return to Apple in 1997, Steve Jobs famously ended Apple's Mac OS licensing program for third-parties. However, Ando notes that Jobs was ready to "make an exception" for Sony's line of VAIO notebooks. Ando states that the partnership between the two companies never happened due to "bad timing" for Sony, as the company had finished optimizing both the VAIO's hardware and software specifically for Microsoft's Windows platform.
In addition to having a strong interest in the company's notebooks, Ando also claims that Jobs asked many questions about Sony's line of "SonyStyle" retail stores, which he believes led to inspiration for Apple's own retail stores. Jobs also reportedly inspired the GPS feature found in many of Sony's CyberShot cameras, as Ando recounts the former Apple CEO professing his desire for the feature upon using the product.