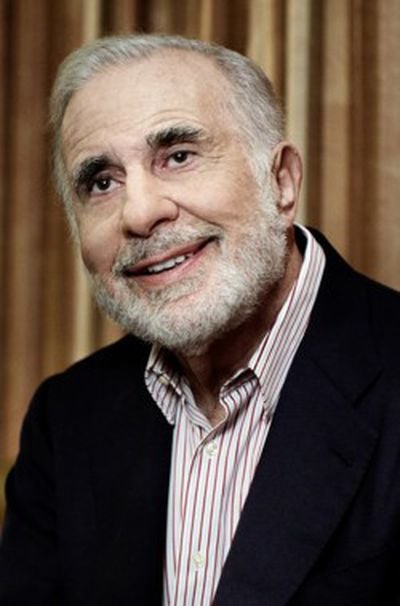 Activist investor Carl Icahn revealed this morning that he has purchased an additional $500 million in Apple shares following Wall Street's disappointment with the company's earnings announcement yesterday.
Apple's share price closed at $550 yesterday, before falling as low as $503 at open this morning.
Just last week, Icahn announced that his share in Apple had passed $3 billion, then a day later he purchased another $500 million, and now, with the addition of today's shares, Icahn now owns somewhere in excess of $4 billion in Apple, nearly 1% of the company.
Icahn has repeatedly pushed Apple to increase buyback of its own shares and yesterday's news that the company has increased its cash on hand to more than $158 billion will likely have Icahn reiterating that demand.
Only 22 percent of Apple's cash -- some $34.4 billion -- is located in the United States. The remaining $124.4 billion is located offshore, and Apple would need to pay significant amounts of corporate income tax if it were to bring that money back to the States for a share repurchase.
Apple and several other tech companies have been active in lobbying the Government to allow companies to bring cash back to the United States as part of a one-year "tax holiday".
Just bought $500 mln more $AAPL shares. My buying seems to be going neck-and-neck with Apple's buyback program, but hope they win that race. — Carl Icahn (@Carl_C_Icahn) January 28, 2014