Popular Mac colocation service MacMiniColo.net has introduced a new Mac Pro colocation service with similar services to its existing offerings.
After being the first company to offer Mac mini colocation, we've been at it for nine years. Starting today, we're happy to offer colocation of the new Mac Pro. For those who need extra power in the cloud, MacProColo is the way to go.
MacMiniColo owner Brian Stucki told MacRumors that the fan in the Mac Pro "does well getting air through the machine" and that heat dissipation will not be an issue in major data centers. However, he did note that the Pro draws significantly more power than the Mac Mini that they typically use which is the more difficult commodity to come by in a data center.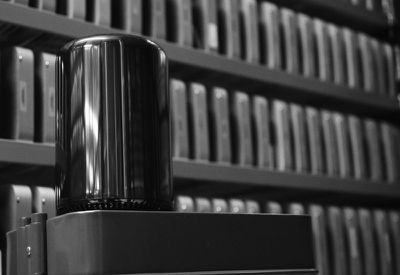 The company is offering two pricing packages, one with a 12-month commitment at $99 per month for 2TB of data transfer, and another at $119 with 3TB of transfer and no contract.
Unlike its Mac Mini offering, MacProColo will only colocate Mac Pro's that users already own, rather than offering its own units for sale, because of extremely limited availability. Once stock improves, the company will offer Mac Pro units for sale and faster setup.
Yesterday, Stucki was testing a Mac Pro in his data center and noted that using a dummy HDMI adapter -- convincing the Mac Pro that it has a display attached -- has the machine running significantly faster because the Mac Pro's dual GPU's run faster when it believes a display is attached.
MacProColo.net isn't the only company planning Mac Pro colocation services; MacStadium plans to offer a similar service in the near future.