All-New Mac Pro Launches Thursday, December 19 Starting at $2999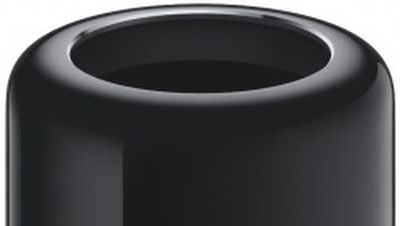 Apple today announced that its redesigned Mac Pro will go on sale tomorrow through the company's online and retail stores, as well as select authorized resellers.
Apple today announced the all-new Mac Pro will be available to order starting Thursday, December 19. Redesigned from the inside out, the all-new Mac Pro features the latest Intel Xeon processors, dual workstation-class GPUs, PCIe-based flash storage and ultra-fast ECC memory.

Designed around an innovative unified thermal core, the all-new Mac Pro packs unprecedented performance into an aluminum enclosure that is just 9.9-inches tall and one-eighth the volume of the previous generation.
Pricing for the Mac Pro begins at $2999, with a second stock configuration available for $3999. Apple has yet to announce full build-to-order pricing, but earlier this week we outlined expected retail pricing based on price quotes being offered to some business customers. Based on these quotes, a fully loaded Mac Pro will cost approximately $9999.
Update: Apple CEO Tim Cook has posted a Tweet regarding tomorrow's launch, including a photo of new Mac Pro units on the assembly line in Austin, Texas.