Dropbox
for iOS was today updated to version 3.0, adding a complete iOS 7-style redesign. The app features a revamped App Store icon and an overall design that incorporates more white space, a cleaner look, and lighter, less obtrusive navigation bars. Folder and menu icons have also been revamped.
In addition to a new look, the updated version of
Dropbox
features a streamlined iPad experience plus improved sharing and exporting. It also incorporates AirDrop support, speed improvements, PDF viewing updates, and bug fixes.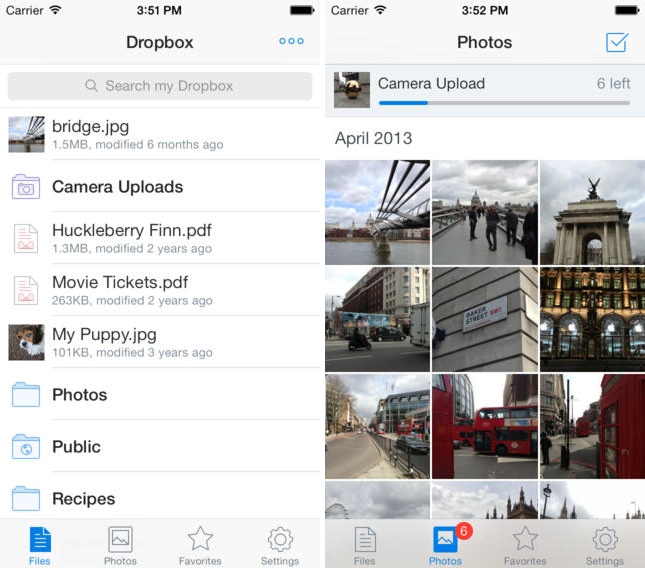 What's New in Version 3.0
- Beautiful new design for iOS 7
- Streamlined iPad experience: just tap on your files and photos to toggle fullscreen
- Improved sharing and exporting makes it easier than ever to send files to your favorite apps
- AirDrop support lets you send links and files in a snap
- Seamlessly save videos to your library
- Speed! Faster launch, photo loading, and video playback
- Vanquished our most common crashes
- Fixed bug that caused HTML to render as text
- Oodles of PDF viewing updates
Dropbox
can be downloaded from the App Store for free. [
Direct Link
]