iBooks and iTunes U Updated With iOS 7 Redesigns
Apple has released newly updated versions of the iOS iBooks and iTunes U apps, bringing a clean look and feel to the app and getting rid of the wooden bookshelf look that has been a hallmark of the app since it was released.
Other than the new design, the apps do not appear to have gained any new features.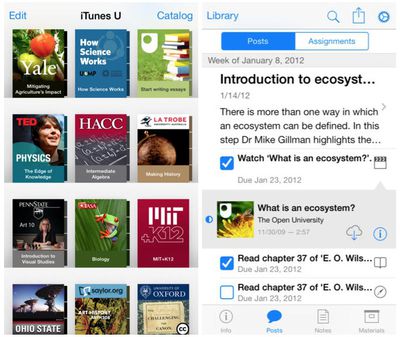 What's New in iBooks Version 3.2

iBooks has been updated with a beautiful new design for iOS 7.

What's New in iTunes U Version 1.4

This version of iTunes U has been updated for iOS 7 with an all-new look and feel.


iBooks and iTunes U are free downloads for the iPhone and iPad. [Direct Links: iBooks, iTunes U]