2K Sports has released
MyNBA2K14
for iOS devices, which acts a a companion app to the popular basketball title for the Xbox 360 and Playstation 3. The app allows users to view data from NBA 2K14's MyPlayer and MyCareer modes, as well as records and statistics from the console title's online multiplayer component. Console in-game currency can also be earned while using the app, with
MyNBA2K14
also including a card game called MyTeam Mobile, with users collecting cards of NBA players and battling against one another.
MyNBA2K14 is the companion app to the world's biggest and best NBA video game franchise – NBA 2K14. With MyNBA2K14, stay in touch with your Xbox 360 and PlayStation 3 version of NBA 2K14 wherever you go with the MyGAME feature that allows players to view key data from the console – including MyCAREER stats, online multiplayer records, and leaderboards while earning extra VC (console in-game currency) with an NBA Pick-Em mini-game and daily VC rewards. As an added bonus, players can also enjoy an NBA 2K themed card battle game, MyTeam Mobile, where players can collect the cards of over 400 current and former NBA players and battle against other NBA fans.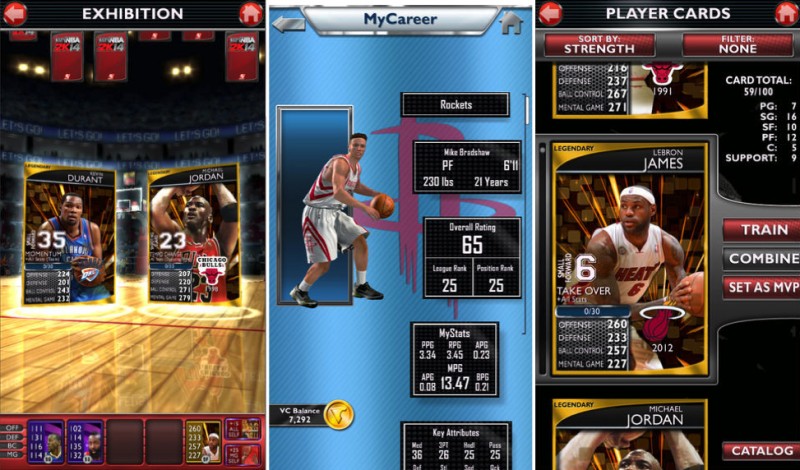 2K Sports also released a
standalone
version of NBA 2K14 for iOS devices last month, containing updates for the 2013-2014 NBA season.
MyNBA2K14
is a free app for iOS devices and can be downloaded through the App Store. [
Direct Link
]