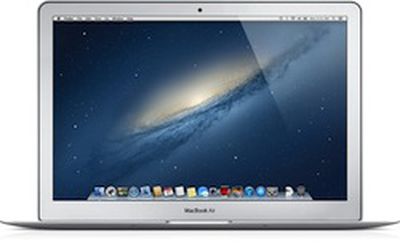 Apple today released MacBook Air Flash Storage Firmware Update 1.1 for the mid–2012 MacBook Air. The update tests the flash storage drives in these models to look for an issue that "may result in data loss" for 64 and 128GB models.
In most cases, the update merely installs new firmware, but in some cases Apple will replace the drive free of cost.

This firmware update is recommended for MacBook Air (mid 2012) models.

Apple has discovered that a small percentage of flash storage drives in these MacBook Air models have an issue that may result in data loss. This update tests your drive and, in the majority of cases, installs new firmware to resolve the issue. If your drive cannot be updated, Apple will replace it, free of charge.
The firmware update should be available on the Mac App Store for mid–2012 MacBook Airs and can also be downloaded from the Apple Support site.
Update: Apple has also initiated a Flash Storage Drive Replacement Program, which details how to get a faulty drive replaced. Users with an affected MacBook Air will be directed to the page after installing the firmware update.