Apple Looking to Launch Lower-Cost iMac in 2014
Apple may be preparing to release a cheaper model of the iMac in 2014, KGI Securities analyst Ming-Chi Kuo states in a new research note. The analyst believes that sales of recent iMac models have failed to meet expectations and that Apple may look to introduce a lower-cost option in order to bolster sales in critical foreign markets.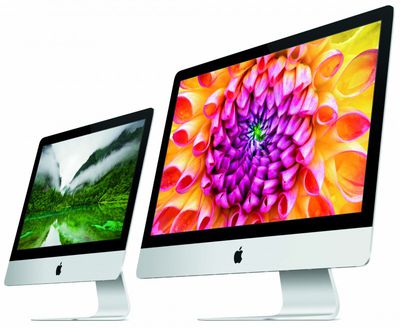 Our surveys indicate that Apple's last iMac model, released at end-2012 with an all-new-design, shipped fewer-than-expected units in the worldwide market. We think the price was set too high and the model failed to make an impact in critical foreign markets like China. We thus think Apple may offer a budget iMac model to push shipments among non-US markets in the face of solid competition from Levono (CN), HP (US) and other rivals.

We are optimistic that a budget iMac would boost overall iMac shipments to grow 10-20% YoY in 2014.
After a major redesign last year, the iMac was given a surprise refresh last month as Apple updated the line of desktops based on Intel's Haswell processors, faster PCI Express-based flash storage options, and new 802.11ac Wi-Fi capabilities. Currently, the entry-level iMac 21.5 inch iMac starts at $1,299, while the 27-inch iMac starts $1,799. Both models are $100 more expensive than the previous generation iMacs, which debuted in 2011.