iTunes Radio May Be Coming Soon to Canada
iTunes Radio, Apple's streaming music service that debuted alongside iOS 7, is currently limited to users in the United States. That may change in the near future, however, as Apple appears to be preparing to launch the service in Canada.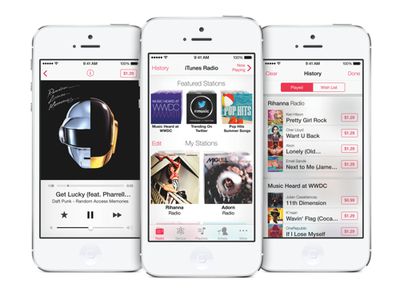 Apple recently added a new job listing (via 9to5Mac) seeking an iTunes Canada Music Programmer, who will be responsible for overseeing the programming of iTunes Radio in Canada.
The Canadian Music Programmer will be responsible for the programming of iTunes Radio and the iTunes Music store in Canada. This particular role will report directly to the Head of Music for the Canadian iTunes store, and will be responsible for working cross-functionally across a variety of teams including Editorial, Label Relations, Marketing, Sales, Production & Engineering, and more.

The Canadian Music Programmer will be an editorial voice of iTunes Radio, and will be responsible for keeping the product current. This person must have a passion for and deep knowledge of music across numerous genres and decades, and must demonstrate the ability to objectively program content relevant to iTunes customers.
Job responsibilities for the position include identifying and promoting new songs and priority releases, highlighting content, and managing the weekly scheduling and programming process.
Apple's first music service, iTunes Match, also debuted exclusively in the United States back in November of 2011 before rolling out to international markets a month later.
Though Apple has not hinted at a timeline for the international availability of iTunes Radio, it is possible that the rollout of the service could follow a similar timeline, becoming available over the coming months as Apple negotiates licensing deals for each country.
According to Apple's senior vice president of Internet software and services Eddy Cue, bringing iTunes Radio to the rest of the world is a top priority for the company, and it is aiming to be in "more than 100 countries."