iPad 5 and iPad Mini 2 to Be Equipped with 8-Megapixel Rear Cameras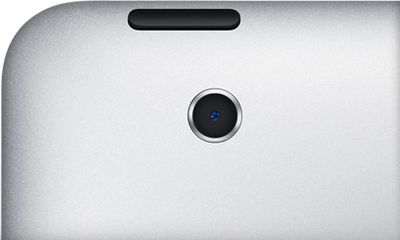 Apple's fifth-generation iPad and second-generation iPad mini may receive a significantly improved camera, according to KGI Securities analyst Ming-Chi Kuo.
The current iPad and iPad mini both come equipped with a 5-megapixel rear camera with an f/2.4 aperture, which could be upgraded to an 8-megapixel camera with a larger aperture, similar to the camera included in the iPhone 5s.
Though Apple has historically placed less emphasis on its tablet cameras compared to its iPhone cameras, the iPad camera is due for an upgrade. The fourth-generation iPad and the iPad mini both use the same 5-megapixel camera that was introduced with the third-generation iPad back in March of 2012.
We predict Apple (US) will launch new iPad 5 and iPad mini 2 (so called retina iPad mini) in 4Q13. As the tablet market becomes increasingly competitive, Apple could upgrade the camera as a selling point for the new iPad in a bid to increase competitiveness. We expect the upgrade will include 8MP rear camera, up from 5MP, and larger aperture. Lens module ASP will rise 10-20% on this optics spec upgrade.
If the new iPads receive a camera that is similar to the camera in the iPhone 5s, it will allow the tablets to capture higher quality low-light pictures. It is likely that Apple will include some of the same camera features as well, introducing Slo-Mo video, for example, which allows the capture of 120fps slow motion video.
A notable exception will be the True Tone flash that was included with the iPhone 5s, as the iPad and the iPad mini do not come equipped with flash capabilities, and it is not clear whether the improved iPad cameras will also utilize the larger sensor that debuted in the iPhone 5s.
Both the fifth-generation iPad and the second-generation iPad mini are expected to be released before the end of the year, though recent reports have suggested that supplies of the iPad mini 2 will be severely constrained. The iPad mini will ship with a Retina display, while the fifth-generation iPad will take on a slimmer mini-style design.