mLogic today debuted a new lineup of mBack Zero-Footprint external hard drives designed to work in conjunction with the iMac and Apple Cinema Displays. The mBack, which comes in white and aluminum to match the design of Apple's products, mounts directly to an iMac or Apple Display stand.
The hard drive comes in 500GB, 1TB and 2TB models, uses USB 3.0, and is bus-powered so an adapter is unnecessary. It also comes equipped with a built-in cable and is Mac-formatted so it is Time Machine ready out of the box.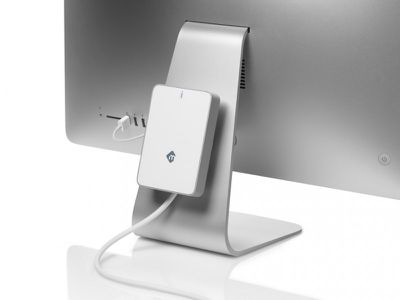 "mBack is the first external hard drive designed to mount directly to the stand of an iMac or Apple Display," said Roger Mabon, CEO of mLogic. "Now you can add up to 2TB of additional storage capacity to your system without cluttering up your workspace. The patent pending mBack is a simple and elegant zero-footprint storage solution that integrates seamlessly with late 2009 to current iMacs and Apple Displays."


The mBack can be purchased from the mLogic website at $100, $150, or $260 for 500GB, 1TB or 2TB, respectively.