SimCity Finally Launches on the Mac With Native Version and Cross-Platform Servers
After being delayed for six months, EA has finally released the Mac version of the new SimCity. The game was originally set to come out in February of this year, but EA decided to delay it to "ensure a great experience" for players.
EA has repeatedly emphasized that the Mac version of SimCity is not a "port" of the PC game, but a fully native version designed specifically for the Mac using OpenGL. However, the game will include full cross-platform support to facilitate 'region play' where the cities of multiple players are connected to share utilities and citizenry, with PC and Mac Mayors able to play in the same regions.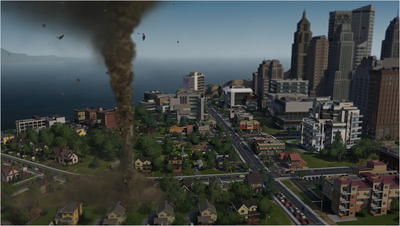 SimCity's PC launch was more than a little rocky, largely because the game can only be played online. EA requires that the game be connected to its servers at all times.
At launch, SimCity's servers were overwhelmed with traffic and the gameplay experience was extremely poor. Today, EA seems to have ironed out most of the bugs and users are playing the game as intended.
EA on system requirements, viewable in full at the bottom of the purchase page:
In general, most Late-2009 iMacs, mid-2009 MacBook Pros, and mid-2010 MacBooks meet the SimCity's minimum specifications. Other systems not listed here may be able to run SimCity, but can experience graphical or performance issues and would require an OS upgrade.
SimCity is available through EA's Origin store at $40 for the standard game, or $60 for a Deluxe Edition that includes additional content. Purchases cover both platforms, so gamers who already bought SimCity on the PC will get the Mac version for free.