Disney Working on 'Star Wars' App for Apple TV?
Disney is working on a dedicated 'Star Wars' channel for the Apple TV according to a questionable report from Jedi News. The site quotes an "unnamed source" who said Disney will launch a new app on the Apple TV in time for the holiday season and the app will stream the final episodes of the animated 'Clone Wars' TV series.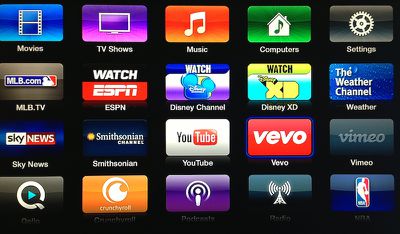 Our source told us the following:

"A Disney branded app for Star Wars will launch on Apple TV devices, with plans to distribute the final Clone Wars episodes exclusively digitally only through the Apple TV device for a limited period of time. This will happen in this holiday season.

In 2014, plans are in an early stage to use the platform to deliver SW7 production news 'live' from the sets, followed with Star Wars Rebels in late 2014 taking us all the way through to SW7 release."
Jedi News claims only iOS 7-capable Apple TV devices -- the second and third generation units -- will be able to use the new app.
Apple has launched a number of third-party apps on the Apple TV in recent months, including two Disney apps yesterday. Last year, Disney purchased Lucasfilm and the 'Star Wars' franchise.