'Jobs' Makes $6.7 Million in Opening Weekend, Below Distributor Projections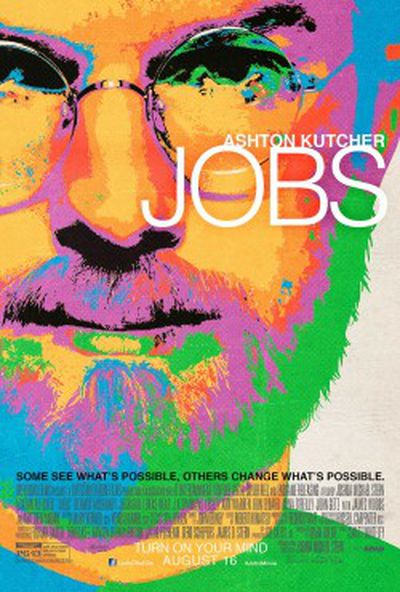 According to box office reporting service Box Office Mojo (via AppleInsider), Joshua Michael Stern's Steve Jobs biography "Jobs" made an estimated $6.7 million this weekend, less than the $8-9 million its distributor, Open Road Films, projected. The film was made on a budget of $12 million, and played on 2,381 screens for its opening weekend.
Playing at 2,381 locations, Jobs opened in seventh place with an estimated $6.7 million. While it was never expected to match The Social Network, it's still very disappointing to note that the Steve Jobs biopic earned less than one-third as much as the Facebook story. This is also one of star Ashton Kutcher's lowest openings ever—among nationwide releases, it's only ahead of 2003's My Boss's Daughter ($4.9 million).

Jobs had plenty of issues, including awful reviews and a comedy star playing dramatic (almost never a good idea). Most important, though, was the movie's apparent tonal issues: while plenty of people enjoy their Apple products, the deification of Steve Jobs is a bit of a turn off. Jobs received a weak "B-" CinemaScore, and all indications are that it will disappear from theaters quickly.
The movie has been the subject of mostly poor reviews over the weekend, and currently holds a score of 25 out of 100 on movie review aggregation site Rotten Tomatoes. According to the site, the critical consensus around the movie proclaims that it is an "ambitious but skin-deep portrait of an influential, complex figure," and further summarizes the film in saying that "Jobs often has the feel of an over-sentimentalized made-for-TV biopic."
A second Steve Jobs movie, from screenwriter Aaron Sorkin, is also in the works for 2014. In a public appearance last year, Sorkin disclosed that the entire movie "is going to be 3 scenes, and take place in real-time." Each of the three 30-minute scenes will take place backstage before three significant events in Jobs' career, including the launches of the original Mac, the NeXT cube, and the iPod.