Apple Launches Third-Party USB Charger 'Takeback Program'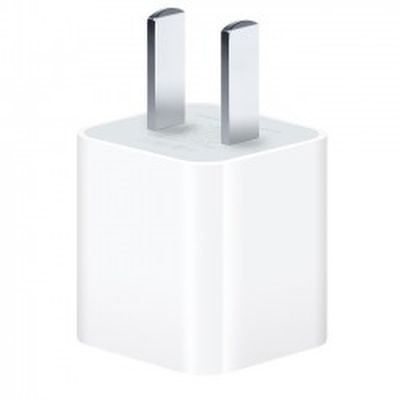 Following the electrocution of a Chinese woman that may have been caused by a counterfeit iPhone charger, Apple will launch a new recycling program on August 16th to dispose of any USB power adapter used with the iPhone and iPad.
The company is also offering official replacement chargers for $10 to anyone who turns in a suspect adapter. The program was first reported by 9to5Mac.
Recent reports have suggested that some counterfeit and third party adapters may not be designed properly and could result in safety issues. While not all third party adapters have an issue, we are announcing a USB Power Adapter Takeback Program to enable customers to acquire properly designed adapters.

Customer safety is a top priority at Apple. That's why all of our products — including USB power adapters for iPhone, iPad, and iPod — undergo rigorous testing for safety and reliability and are designed to meet government safety standards around the world.

Starting August 16, 2013, if you have concerns about any of your USB power adapters, you can drop them off at an Apple Retail Store or at an Apple Authorized Service Provider. We will ensure that these adapters are disposed of in an environmentally friendly way.
To get the discounted charger, users can bring any USB power adapter and an iPhone, iPad or iPod to an Apple Retail Store or participating Apple Authorized Service Provider. Only one replacement adapter per device is allowed.
Apple does note that retail stores or service providers cannot give any information about the authenticity or safety of power adapters.
This is not the first time that Apple has introduced a special support program for USB power adapters. In 2008, Apple issued a recall for USB power adapters included with the iPhone 3G. There were a number of reports that the metal prongs on the ultracompact power adapters could break off and get stuck in the wall. To this day, Apple puts a green dot on new power adapters to differentiate them from the older, recalled models.