Apple Recalls iPhone 3G USB Power Adapter
Apple has issued a recall on the USB power adapter included with the iPhone 3G. Apple has received reports of the metal prongs breaking off of the adapter and remaining lodged in power outlets, creating the risk of electric shock.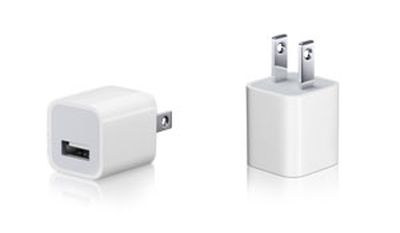 According to Apple's
support article
on the recall, the adapter was included with every iPhone 3G sold in the US, Japan, Canada, Mexico, Colombia, Ecuador, El Salvador, Guatemala, Honduras, and Peru. The adapter was also available as a standalone accessory in those countries, as well as Argentina, Chile, Costa Rica, and Panama.
Users with ultracompact power adapters should immediately stop using them until they exchange them for a new, redesigned ultracompact adapter.
In the meantime, they should charge their iPhone 3G by connecting it to their computer with the USB cable that came with their iPhone or by using a standard-sized Apple USB Power Adapter (with fold up prongs) or with a third party adapter designed to work with the iPhone, such as a car charger.
Apple notes that replacement adapters, which will not be available until October 10th, will contain a green dot on them in order to make identification simple.


Affected users may order a replacement adapter via
Apple's web-based form
or in person at an Apple retail store beginning October 10th.