Next-Generation iPad Mini's Silver Rear Shell with Embedded Black Apple Logo Appears in New Photos
Following a report from yesterday that appeared to show photos of the iPad 5's silver rear shell, FanaticFone has posted new photos of the alleged silver casing of the next generation iPad mini. While the photos highlight typical features such as a rear facing camera, speakers and the Lightning port, it does feature an embedded black Apple logo, which is a change from the current iPad mini that uses a printed mirrored logo.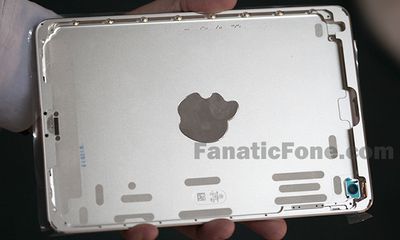 Aside from the change to the Apple logo, the shell appears essentially identical to the current iPad mini.


Apple is expected to launch the next-generation iPad mini with a potential Retina display sometime in the fall, while the fifth-generation iPad may appear as soon as next month.