European Commission Accepts Proposal by Penguin to End Apple E-Book Pricing Deal
European regulators have accepted a promise by the British media group Penguin and German media conglomerate Bertelsmann to scrap deals on electronic books, also known as "e-books", with Apple which were found to be in breach of European competition policy.
Penguin was not the only company in the firing line. Back in December 2012, the Commission criticized the practices of four large publishers, Simon & Schuster, Hachette, Holtzbrinck and Harper Collins, of working with Apple via an "agency model" whereby the publishers set the retail price and the distributor takes a fee (30% in Apple's case).
Under the "wholesale model" in place before Apple entered the market, publishers sell their goods to distributors for fixed prices and allow the distributors decide the final retail prices. The agency model came under fire for causing a rise in retail prices of e-books compared to the wholesale model championed by Amazon and Google. Under Apple's "most favored nation" contract clauses, it was allowed to match lower pricing by other retailers, and with the support of the major publishers effectively forced the entire industry to switch to the agency model, raising antitrust issues in a number of regions.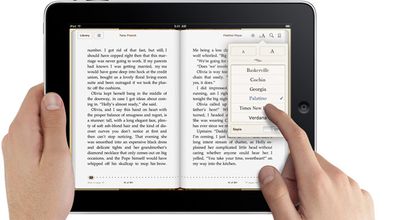 Joaquín Almunia, the European Commissioner for Competition, said in a press release from this morning:
After our decision of December 2012, the commitments are now legally binding on Apple and all five publishers including Penguin, restoring a competitive environment in the market for e-books.
The development comes after a district judge in the United States, Denise Cote, said that Apple played a "central role" in helping to fix the price of e-books. Court documents show that Apple, along with five other publishers, "conspired to raise, fix, and stabilize the retail price for newly released and bestselling trade e-books in violation of Section 1 of the Sherman Antitrust Act, 15 U.S.C. § 1 ("Sherman Act") and various state laws". Apple has steadfastly claimed that it has done nothing wrong and will appeal the decision.
The European Commission is well-known for imposing large fines on companies who fail to follow practices designed to protect consumers against anti-competitive behavior. In 2009, Intel was handed a record-breaking €1.06 billion ($1.45 billion) fine for the abuse of its dominance in the computer chip market and in 2004, Microsoft was fined €497 million (around $795 million) for offering Windows Media Player standard with its operating systems as well as providing no information about competing network software to interact with Windows desktops and servers.