Digital Music Streams Up 24% in 2013 Ahead of iTunes Radio Launch
Ahead of the launch of iTunes Radio this fall, Nielsen has published its findings on U.S. music sales for the first half of 2013. Amongst other things, the survey showed total streams of both audio and video music increased 24% to 51 billion streams versus the same time period last year.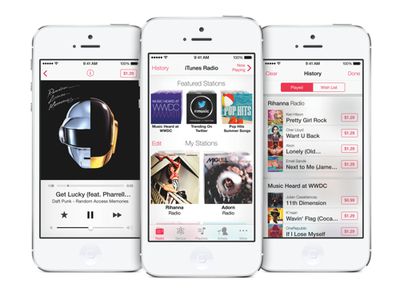 With digital album sales rising only 6.3% and digital single-track sales actually down 2.3%, streaming music is clearly a major growth area for the music industry and with Apple
launching iTunes Radio
on millions of iOS devices this fall, it could give a further boost to the music streaming.
iTunes Radio will include Pandora-style genre- and artist-based channels, extensive iTunes Store integration, and both ad-supported and ad-free subscription options. It is expected to launch to the public this fall alongside iOS 7.
TechCrunch has the full report, including lists of the most streamed songs and purchased albums.