JetBlue and American Airlines Giving iPad Electronic Flight Bags to All Pilots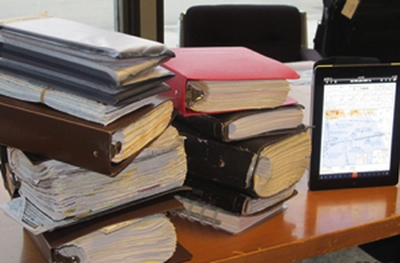 Both JetBlue and American Airlines have announced they are issuing iPads to all pilots to replace the heavy paper manuals in flight phases.
American says it is the first major commercial carrier to deploy Electronic Flight Bags (EFB) throughout their entire fleet, and the airline has decided to discontinue paper revisions of pilot flight manuals.
The airline estimates it will save more than 400,000 gallons of fuel per year, worth $1.2 million at current prices.
JetBlue announced today that it has also received FAA approval to issue iPads to its pilots, with some added capabilities that are unique to the airline. Because JetBlue is introducing in-flight Wi-Fi across all its aircraft, its pilots will be able to receive real-time weather and document updates in-flight.
Following a successful trial phase with approximately 60 pilots over several months, JetBlue already has begun giving all 2,500 pilots a fourth-generation 16 GB Wi-Fi capable Apple iPad. While JetBlue has been approved for a decade to use a PC-based laptop in the cockpit – called an Electronic Flight Bag (EFB) – the iPads will offer new capabilities and conveniences, especially as JetBlue implements Ka-Band satellite Wi-Fi.
JetBlue pilots will use WSI Optima for weather updates, Comply365 for digital documents, and a third app for aircraft performance, weight and balance calculations. JetBlue will roll out its electronic flight bags over the next three months.