Monday evening following Apple's Worldwide Developers Conference keynote, Pixar's Michael Johnson hosted a fundraising event for the Cartoon Art Museum in San Francisco, where he serves as a board member.
As noted by The Mac Observer, one particularly interesting part of the event was a display of Steve Jobs' personal NeXTcube, loaned for the event by Pixar.
Speakers this year included Wil Shipley, Andrew Stone, and Dr. "Wave" Johnson, and James Dempsey performed two songs from his catalogue of catchily-written, Objective C-focused tunes.

There was also some NeXT gear on display, and this year that included the NeXT Cube used by Steve Jobs mentioned above. While the folks on hand - many of whom knew and worked closely with Mr. Jobs - might have considered such an artifact old hat, I thought it was very cool and figured many of you would, too.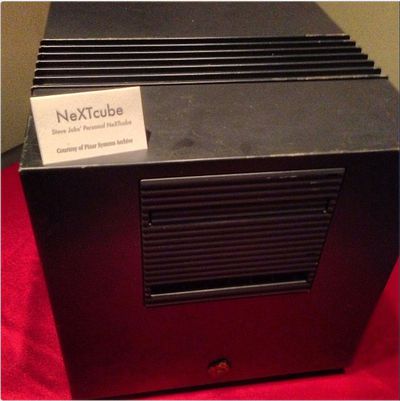 The NeXT cube arrived as the NeXT Computer in 1988, with the machine quickly gaining the informal "cube" name due to its design based on a one-foot magnesium cube. The Cube name became official in 1990 with the release of an updated version named NeXTcube.