ITC Rules Apple Infringed on Samsung Patents, Issues Cease and Desist Order for Older Apple Devices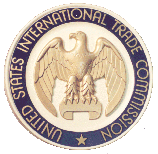 The U.S. International Trade Commission today
reached a decision [PDF]
in the ongoing Apple vs. Samsung case, ruling that Apple infringed on Samsung
Patent No. 7,706,348
, titled "Apparatus and method for encoding/decoding transport format combination indicator in CDMA mobile communication system."
The ITC has issued a cease and desist order that prohibits the sale and distribution in the U.S. of older Apple products that infringe on specific claims (75–76 and 82–84) of the '348 patent, which includes AT&T models of the iPhone 4 and 3GS, the iPad 3G and the iPad 2 3G.
Under the modified constructions, the Commission has determined that Samsung has proven that the accused iPhone 4 (AT&T models); iPhone 3GS (AT&T models); iPhone 3 (AT&T models); iPad 3G (AT&T models); and iPad 2 3G (AT&T models) infringe the asserted claims of the '348 patent. The win is the first in the United States for Samsung, after losing a major jury trial in 2012.
During the dispute, Apple unsuccessfully argued that as the '348 patent relates to standard technology that Samsung helped to establish, Samsung has a fair, reasonable, and non-discriminatory (FRAND) obligation that requires the company to license the patent on fair terms and prevents it from using the patent for an exclusion order.
The ITC did not agree, however, stating that Samsung's FRAND declarations "do not preclude issuance of the limited exclusion order and cease and desist order." Samsung reportedly demanded a licensing fee of 2.4% per device sold, which Apple found to be unreasonable.
The Commission has further determined that the properly construed claims have not been proven by Apple to be invalid and that Samsung has proven that a domestic industry exists in the United States with respect to the '348 patent.
The ITC's decision is a final ruling, but the ban will not go into effect immediately and could be overridden by the White House in the next 60 days. If the decision is not vetoed, Apple will be able to file an appeal.
Newer versions of Apple's iPad and iPhone, including the fourth generation iPad, the iPad mini, the iPhone 4S and the iPhone 5, use different technology that does not infringe on Samsung's patent and these later devices will not be subject to the cease and desist order.
Update:
Apple spokesperson Kristen Huguet issued the following statement to
AllThingsD
.
We are disappointed that the Commission has overturned an earlier ruling and we plan to appeal. Today's decision has no impact on the availability of Apple products in the United States. Samsung is using a strategy which has been rejected by courts and regulators around the world. They've admitted that it's against the interests of consumers in Europe and elsewhere, yet here in the United States Samsung continues to try to block the sale of Apple products by using patents they agreed to license to anyone for a reasonable fee.
AllThingsD
has
has also posted
the full ITC order banning some of Apple's devices.