Foxconn Seeks to Offset Slowing Apple Growth With Software and Licensed Apple Accessories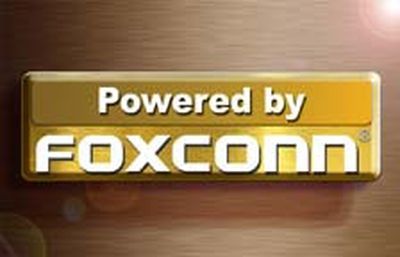 Earlier this month, we noted that Apple's primary manufacturing partner Foxconn/Hon Hai has been seeking to diversify its business, an effort in large part intended to offset slowing growth for Apple's products. One aspect of that effort has been a focus on televisions, with some suggesting that the work could bring benefits for Apple's rumored television set.
The Wall Street Journal now follows up with more on Foxconn's expansion plans, reporting that the company is looking at a software push into mobile applications and cloud services to complement its existing expertise in hardware. Foxconn is reportedly also moving to enter the accessory business, recognizing the relatively high profit margins available for such products. That accessory business will reportedly include officially licensed Apple accessories sold under Foxconn's own brand.
Hon Hai is also reviewing plans to make accessories such as data transmission cables, headphones and keyboards under the Foxconn brand, said executives who have direct knowledge of the plan.

"Chairman (Terry Gou) has ordered all business units to produce peripheral accessories of electronics products as it is more profitable than assembly services. We also plan to license Apple's technology to make some own-brand accessories that are compatible with iPhones and iPads," said one of the executives.
The market for third-party Apple accessories is of course already well established and offers a wide array of products, but some may hope that Foxconn's existing partnership with Apple for manufacturing of the company's flagship products could lead to innovative new accessories that could come to market more quickly than those from competitors.